Coming to ESCAPE is easy! We've broken the process into 3 steps:
1. Register 2. Book your stay 3. Travel to ESCAPE!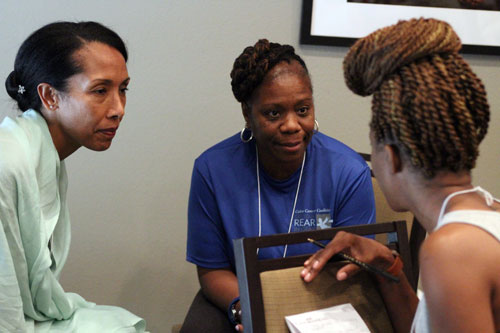 ESCAPE registration:
Register for the ESCAPE to Thrive 2016 conference online. There is no registration fee and you agree to attend the full program from 4:00-7:45 PM on day 1, Sunday, August 14.
Include any fellow advocates or guests/roommates sharing your room (or you may add them at a later date.)
All ESCAPE participants agree to stay at Miraval for the three nights of the conference (no arm twisting needed here!)
Come by yourself or bring a fellow advocate, spouse/partner, family member or friend. All conference sessions are open to non-advocate guests.
Once we process your escape registration and you receive the ESCAPE to Thrive 2016 booking code by email from our program administrator, you will be able to make your reservation directly with Miraval.
Book your Miraval stay:
The ESCAPE booking code will entitle you to the special package rates available just for ESCAPE participants and their guests. Don't delay as rooms are subject to availability. (See Booking Information below for package rates.)
ESCAPE participants wanting to find another advocate to share a room, travel together, and/or share ideas about how to raise funds to attend can join the conversation on this message board.ESCAPE Message Board
The Miraval Advisors will assist you in booking your accommodations and process the required advance deposit. You are welcome to extend your stay additional nights at the special ESCAPE package rates before or after the conference, subject to availability.
Begin planning your Miraval experience early to take advantage of their unique offerings. For maximum availability, Miraval recommends that you schedule your activities, private sessions and spa services at least 3 weeks in advance of your stay.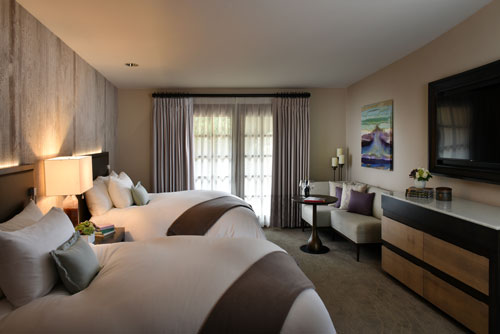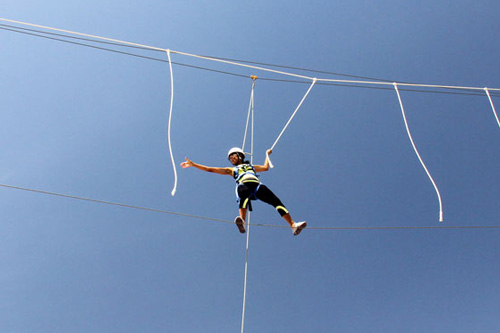 Travel to ESCAPE:
Purchase your airline tickets early (where applicable) to lock in lower fares.
Ideally, book your travel to Tucson Airport. Miraval is about a one-hour drive from Tucson Airport. Your Miraval package includes shuttle van transfers to/from the Tucson Airport.
If you elect to book your flight into Phoenix (almost two hours from Miraval), you can rent a car or take a private or shared shuttle service to Miraval or to a designated location in Tucson where the Miraval shuttle can pick you up and bring you to the resort. You can compare both options based on the number of people traveling together, convenience, and cost. The Miraval Advisors can answer your questions and provide additional information.
You are welcome to arrive to Miraval as early as 11:00 AM on Sunday, August 14 to begin enjoying all the wonderful programs and activities. If your room is not ready, they will store your luggage.
On departure day, based on your travel plans feel free to stay as late as 2:00 PM. Keep in mind that the last shuttle van to Tucson Airport departs Miraval at 2:00 PM. (Shuttles depart about two hours prior to flight time.) If you are catching a flight out of Phoenix, plan to depart Miraval at least three hours prior to flight time, depending on the mode of transportation you have secured.
Once you have secured your airline ticket, contact the Miraval Advisors to provide the details of your arrival and departure.