Escape to THRIVE 2020 Presenters: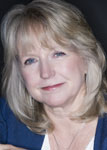 Tani Bahti
Passionate about end of life issues, Tani has spent most of her 44-year nursing career focusing on improving end-of-life care. As both oncology and hospice nurse, she recognized the critical role that caregivers play. This involved recognizing that expressions of fear, loss, anger, guilt, gratitude and sadness are all a part of the grieving process for patient and caregiver alike. An important part of this process is the ability to anticipate, recognize and adjust to changes. Finding ways to express gratitude and establish new goals are also important for all who are impacted by the changes. That includes involved healthcare professionals as well as family and friends.
Having experienced the deaths of family and friends as well as beloved patients, her work is personal as well as professional. She has sought ways to prepare, support and educate patients, their caregivers and healthcare providers in their struggle to maintain balance. That led to writing and producing the "Straight Talk Series on End of Life Issues", the award-winning video "Living Through Dying – The Struggle for Grace".
A frequent speaker for professional and lay groups, Tani developed clinical training programs for medical and nursing schools and hospice volunteers. She was the founder and executive director of the non-profit organization, Passages – Support & Education in End of Life Issues, from 2009 until 2015. She continues to expand her work through community collaboration and national consultation to seek ways to creatively support patients, caregivers and health care providers.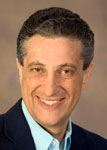 Dr. Mark David Gilbert, M.D., Dip. ABPN, F.R.C.P.
Dr. Gilbert is past Director of the Mind-Body Medicine Skills Group Program at the Banner University of Arizona Medical Center-Tucson; past Co-Leader of Psychosocial Oncology, the Banner University of Arizona Cancer Center; former Director of Consultation-Liaison Psychiatry; and Associate Professor of Psychiatry at the University of Arizona. Dr. Gilbert is Board Certified and practiced Psychiatry for over four decades after graduating from UCLA's residency program. He has lectured the Mind-Body Medicine, Physician Self-Care, and Coping with Life-Threatening and Chronic Illness courses at the College of Medicine, University of Arizona and has been treating cancer patients for over 40 years. He has been a contributing member in psychosocial oncology and mind-body medicine for the Integrative Oncology fellowship and student elective program respectively at the Arizona Center for Integrative Medicine, and has had an affiliation with the Reproductive Health Center in Tucson, Arizona. Dr. Gilbert has been on the teaching faculty for the University of Arizona senior Psychiatry residents, and has won both a number of Junior and Senior teaching awards in that role. Dr. Gilbert was the co-director of one of the first Integrative Medical Clinics in Canada and has been Director of the Eye of the Hurricane®️ Mind-Body Medicine Skills Group Program for over 20 years. At present, Dr Gilbert is Housestaff Mentor for the Residents and Fellows at the College of Medicine, University of Arizona and has a small private practice seeing cancer and other patients.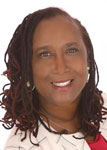 Jennifer Hatcher, PhD, MPH, MSN
Jennifer earned her Bachelors and Masters in Nursing from West Virginia University and a Masters in Public Health and PhD in Nursing from the University of Kentucky. Dr. Hatcher worked as a staff nurse in a variety of critical care settings prior to obtaining her PhD. After obtaining her PhD with a concentration on health disparities she worked as Assistant and Associate Professor at the University of Kentucky College of Nursing. While there she served as the inaugural Director of Diversity for the College in addition to starting the DREAM (Disparities Researchers Equalizing Access for Minorities) Center, dedicated to the elimination of disparities via research, training, and community engagement. She developed the DREAM Scholars program, dedicated to mentoring emerging scholars interested in health equity science. Dr. Hatcher has a sustained program of research focused on improving the health of underserved minorities, with a focus on cancer disparities. In 2018 Dr. Hatcher joined the University of Arizona Cancer Center and Mel and Enid Zuckerman College of Public Health as a full professor and associate director of community outreach and engagement.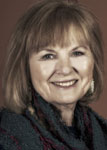 Susan Leigh, BSN, Retired RN
After receiving her degree in nursing from the University of Arizona in Tucson, Susan Leigh served as a Lieutenant in the U.S. Army and completed a tour of duty in the Mekong Delta, Vietnam, in 1971. Soon after her return from Vietnam, she was diagnosed with Hodgkin lymphoma and treated with some of the earliest forms of chemotherapy and radiation. This experience influenced her decision to become an oncology nurse.
For the past 3 decades, Susan has focused her efforts on national advocacy work with special emphasis on long-term and late effects of cancer treatment. Her most cherished involvement has been with the National Coalition for Cancer Survivorship (NCCS) as a founding member and past president. She has also been actively involved with many professional organizations, including the Oncology Nursing Society and the National Cancer Institute.
Susan also worked as a Survivorship consultant and educator with Arizona Oncology in Tucson until health issues accelerated her decision to retire. As major treatment-related cardiac issues and a paralyzed vocal cord made it difficult to fulfill work obligations, she continues to be available in a consultant capacity. Besides surviving Hodgkin lymphoma, she has also been treated for breast and bladder cancers, and recently completed targeted radiation therapy for early stage lung cancer.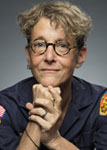 Liz Margolies, LCSW
Liz is the founder and executive director of the National LGBT Cancer Network, the first and only national program addressing the needs of LGBT people with cancer and those at risk. Based in NYC, the Network focuses on education, training, advocacy and support. Liz is also a psychotherapist in private practice, specializing in trauma, loss, health disparities and sexuality. In 2014 Liz was chosen as one of the OUT100 for her work in the LGBT community.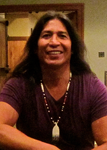 Tony Redhouse
Tony serves as a traditional Native American practitioner & consultant to Native American communities,behavioral health organizations and non-profits. He also provides one-to-one spiritual coaching sessions with individuals to bring simplicity and clarity to life transitions, goals and healing. Mr. Redhouse uses Native American art, dance and music to inspire and heal lives. He is a Grammy-nominated recording artist, inspirational speaker, spiritual teacher and Hoop and Eagle dancer. As a World-Beat percussionist, he has performed and recorded with the late Vince Welnick of "Grateful Dead", late Ruben Romero on "Native Flamenco" album, Snatam Kaur on "Heaven and Beyond" and "Reunited."
Sherri Romanoski
Sherri is a cancer survivor and the founder of BAG IT, a non-profit organization that provides newly diagnosed cancer patients and their families with helpful resources for coping with diagnosis and treatment. BAG IT has helped 70,000 people with cancer since 2003. Its vision is to empower patients to be more engaged in their care, advocate for themselves, and learn to cope with the challenges associated with diagnosis and treatment. Further, BAG IT empowers cancer advocates to promote this same vision in their communities. Sherri developed and launched ESCAPE to Thrive Leadership Conference for Cancer Advocates in 2010, an innovative approach to advocacy support.
In addition to working in patient advocacy for 14 years, Sherri has 10 years of experience as a behavioral health educator and 22 years as a classroom teacher. Her patient advocacy experience includes Department of Defense research review, clinical trial and cancer research proposal review at the University of Arizona Comprehensive Cancer Center, patient advocate on the Scientific Advisory Board for the University of Arizona Comprehensive Cancer Center NCI Review, Quality of Life and Treatment committees member for the Arizona Cancer Coalition, and Advisory Board member for the GWU PCORI GATE Project.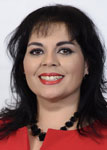 Lorena Verdugo
Lorena has worked on various projects promoting health and wellbeing for women and their families in the neighborhoods of South Tucson. Lorena is certified in Behavioral Health Services, Community Health Advisor and Life Coach, and continues to pursue a degree in Human Services.
Currently Lorena is Coordinator of the local "Ventanilla de Salud" which is located inside the Mexican Consulate in Tucson, and provides on-site assistance as well as outreach to low-income and Hispanic migrant families unfamiliar with the US health system.
Seasoned in her understanding of the value of outreach in the community, Lorena is articulate and able to provide a bridge between Spanish and English speaking communities and seeks to promote health in her community. Often sought out for special projects, Lorena has provided leadership within AZCHOW (Arizona Community Health Outreach Workers) as Vice-President for the Board of Directors in the state of Arizona. This demonstrates her gift of advocacy and leadership.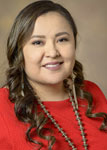 Monica Yellowhair
Dr. Yellowhair is of the Towering House people (Kinyaa'áanii), born for the Red House people (Kinłichii'nii); her maternal grandfather is represented by the Manygoats clan (Tł'izílání); and lastly, her paternal grandfather is the Reed people clan (Lók'aa' Díne'é). She is originally from Kayenta, AZ and has received her Bachelors' and Masters' degrees at Northern Arizona University in Microbiology (2002) and Chemistry (2005) respectively. Thereafter, she received her doctoral degree at The University of Arizona in Pharmacology & Toxicology in 2011. Dr. Yellowhair currently works with the University of Arizona Cancer Center's Office of Community Outreach and Engagement to increase cancer prevention and education among American Indians across the state of Arizona. Monica's research projects have ranged from studying the chemical effects of depleted uranium on DNA to increasing colorectal cancer screening rates among American Indians in Arizona. Dr. Yellowhair credits the driving force in education and research has always been her family and people. She is very motivated about working on her research and having the opportunity to see the effects of this research on a personal level, knowing it will contribute in providing answers for the American Indians and other families affected by cancer.