ESCAPE to Thrive 2019 Presenters: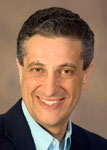 Dr. Mark David Gilbert, M.D., Dip. ABPN, F.R.C.P. is a past Director of the Mind-Body Medicine Skills Group Program at the Banner University of Arizona Medical Center-Tucson; past Co-Leader of Psychosocial Oncology, the Banner University of Arizona Cancer Center; former Director of Consultation-Liaison Psychiatry; and Associate Professor of Psychiatry at the University of Arizona. Dr. Gilbert has practiced Psychiatry for over four decades after graduating from UCLA's residency program. He lectures the Mind-Body Medicine, Physician Self-Care, and Coping with Life-Threatening and Chronic Illness courses at the College of Medicine, University of Arizona and has been treating cancer patients for over 40 years. He has been a contributing member in psychosocial oncology and mind-body medicine for the Integrative Oncology fellowship and student elective program respectively at the Arizona Center for Integrative Medicine, and has had an affiliation with the Reproductive Health Center in Tucson, Arizona. Dr. Gilbert is on the teaching faculty for the University of Arizona senior Psychiatry residents, and has won both Junior and Senior teaching awards in that role. Dr. Gilbert was the co-director of one of the first Integrative Medical Clinics in Canada and has been Director of the Eye of the Hurricane® Mind-Body Medicine Skills Group Program for over 20 years. At present, Dr Gilbert is a Housestaff Mentor for the Residents and Fellows at the College of Medicine, University of Arizona; teaches for the Department of Psychiatry, and has a small private practice.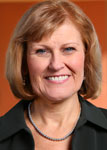 Gayle Jameson is a Nurse Practitioner who has cared for adults living with cancer for nearly 40 years. She is certified as an Advanced Oncology Nurse (AOCN) and is especially interested in the care of patients with pancreatic cancer, early cancer drug development and symptom management.
In her role as Associate Investigator at the Oncology Clinical Trials Department, HonorHealth Research Institute in Scottsdale, Arizona, she has been Principal Investigator (PI) on multiple phase I and investigator initiated studies and Sub-investigator on 50+ phase I anti-tumor clinical trials. She was the site PI on an international study that led to the approval of Onivyde™ plus 5FU and leucovorin for patients with metastatic pancreatic cancer. She has presented her work nationally and internationally. Gayle also specializes in symptom management, working with patients in managing fatigue, cachexia and other problems related to cancer and cancer treatments. Gayle also holds an Adjunct Faculty appointment at the Translational Genomics Research Institute (TGen).
Prior to coming to Arizona, Gayle had various nursing roles at the University of Pittsburgh Cancer Institute. Later as a Nurse Practitioner, she was employed at Medical Center Clinic, P.C. and Allegheny Hematology Oncology Associates in Pittsburgh, Pennsylvania.
Gayle earned a nursing diploma at St. Francis Hospital, New Castle, PA (1978), baccalaureate (1982) and master's degree in Nursing (1997) at the University of Pittsburgh. She is a member of the Oncology Nursing Society (ONS), American Academy of Nurse Practitioners (AACN), American Society of Clinical Oncology (ASCO), and American Association for Cancer Research (AACR).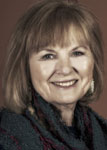 Susan Leigh, BSN, RN After receiving her degree in nursing from the University of Arizona in Tucson, Susan Leigh served as a Lieutenant in the U.S. Army and completed a tour of duty in the Mekong Delta, Vietnam, in 1971. Soon after her return from Vietnam, she was diagnosed with Hodgkin lymphoma and treated with some of the earliest forms of chemotherapy and radiation. This experience influenced her decision to become an oncology nurse.
For the past 3 decades, Susan has focused her efforts on national advocacy work with special emphasis on long-term and late effects of cancer treatment. Her most cherished involvement has been with the National Coalition for Cancer Survivorship (NCCS) as a founding member and past president. She has also been actively involved with many professional organizations, including the Oncology Nursing Society and the National Cancer Institute.
Susan also worked as a Survivorship consultant and educator with Arizona Oncology in Tucson until health issues accelerated her decision to retire. As major treatment-related cardiac issues and a paralyzed vocal cord made it difficult to fulfill work obligations, she continues to be available in a consultant capacity. Besides surviving Hodgkin lymphoma, she has also been treated for breast and bladder cancers, and recently completed targeted radiation therapy for early stage lung cancer.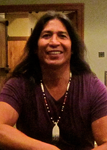 Tony Redhouse serves as a traditional Native American practitioner & consultant to Native American communities,behavioral health organizations and non-profits. He also provides one-to-one spiritual coaching sessions with individuals to bring simplicity and clarity to life transitions, goals and healing. Mr. Redhouse uses Native American art, dance and music to inspire and heal lives. He is a Grammy-nominated recording artist, inspirational speaker, spiritual teacher and Hoop and Eagle dancer. As a World-Beat percussionist, he has performed and recorded with the late Vince Welnick of "Grateful Dead", late Ruben Romero on "Native Flamenco" album, Snatam Kaur on "Heaven and Beyond" and "Reunited."
Sherri Romanoski, is a cancer survivor and the founder of BAG IT, a non-profit organization that provides newly diagnosed cancer patients and their families with helpful resources for coping with diagnosis and treatment. BAG IT has helped 70,000 people with cancer since 2003. Its vision is to empower patients to be more engaged in their care, advocate for themselves, and learn to cope with the challenges associated with diagnosis and treatment. Further, BAG IT empowers cancer advocates to promote this same vision in their communities. Sherri developed and launched ESCAPE to Thrive Leadership Conference for Cancer Advocates in 2010, an innovative approach to advocacy support.
In addition to working in patient advocacy for 14 years, Sherri has 10 years of experience as a behavioral health educator and 22 years as a classroom teacher. Her patient advocacy experience includes Department of Defense research review, clinical trial and cancer research proposal review at the University of Arizona Comprehensive Cancer Center, patient advocate on the Scientific Advisory Board for the University of Arizona Comprehensive Cancer Center NCI Review, Quality of Life and Treatment committees member for the Arizona Cancer Coalition, and Advisory Board member for the GWU PCORI GATE Project.